Quality Products From Quality Materials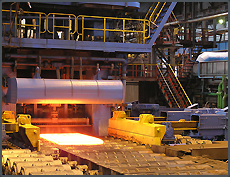 Galion maintains a position high in the market by manufacturing their products from the highest quality materials. Galion believes that dump bodies are only as good as the materials they're made from. The use of quality materials allows for higher precision engineering, superior build quality, superior durability, and longer life of the product. Unfortunately, many dump body customers are unfamiliar with the specific choices they have when choosing materials which best match their application. Below is a general overview representation of all the material options offered by Galion-Godwin.

Material Overviews
These are the standard and optional materials offered by Galion. Each material overview is a brief description of the material and its uses. All information provided is unbiased and verifiable by way of material test reports provided by the individual mills.